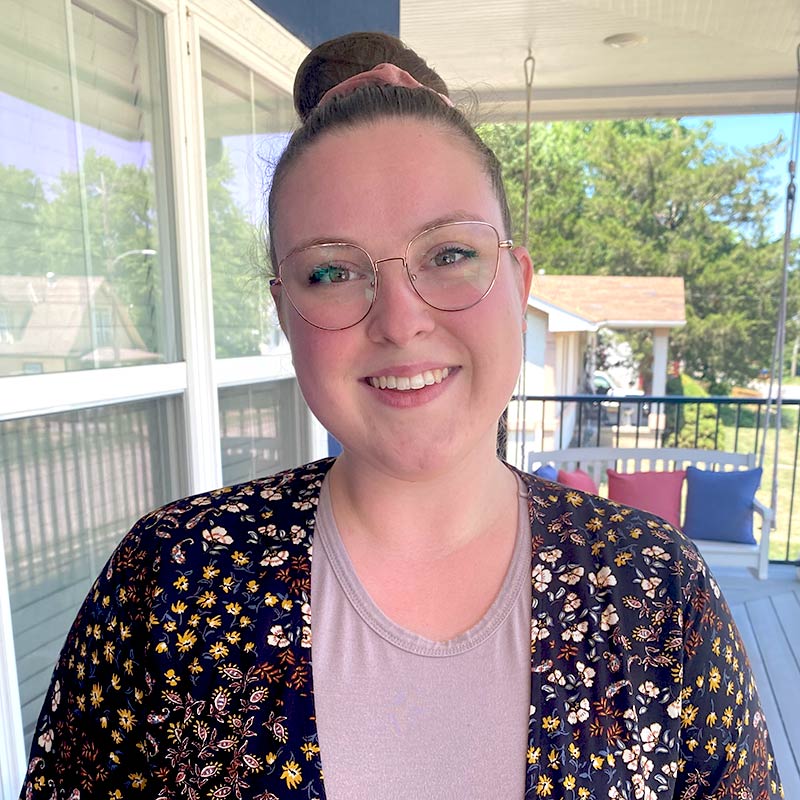 Ashley Roberts, LBSW
(she/her/hers)
Lead parenting time supervisor
Ashley Graduated in 2019 with a bachelor's degree in social work from Pittsburg State University. Through her practicum placement, Ashley was able to gain experience working with those who have been involved in the criminal justice system with Johnson County Department of Corrections.
Ashley started her career as a Foster Care Reintegration Case Manager at Cornerstones of Care. After 4 months of working with families in the foster care system, Ashley took a break from the social work field and accepted a job position as the manager of Sylas and Maddy's. The pandemic extended her break more than she would have liked, but Ashley is now chasing her goals at The Layne Project!
---
Fun Fact: Ashley is a nerd about Trauma Informed Care and enjoys learning more about how the body processes trauma. When Ashley isn't cuddling with her 2 kitties and reading, you can still spot her scooping ice cream behind the counter at Sylas and Maddy's.