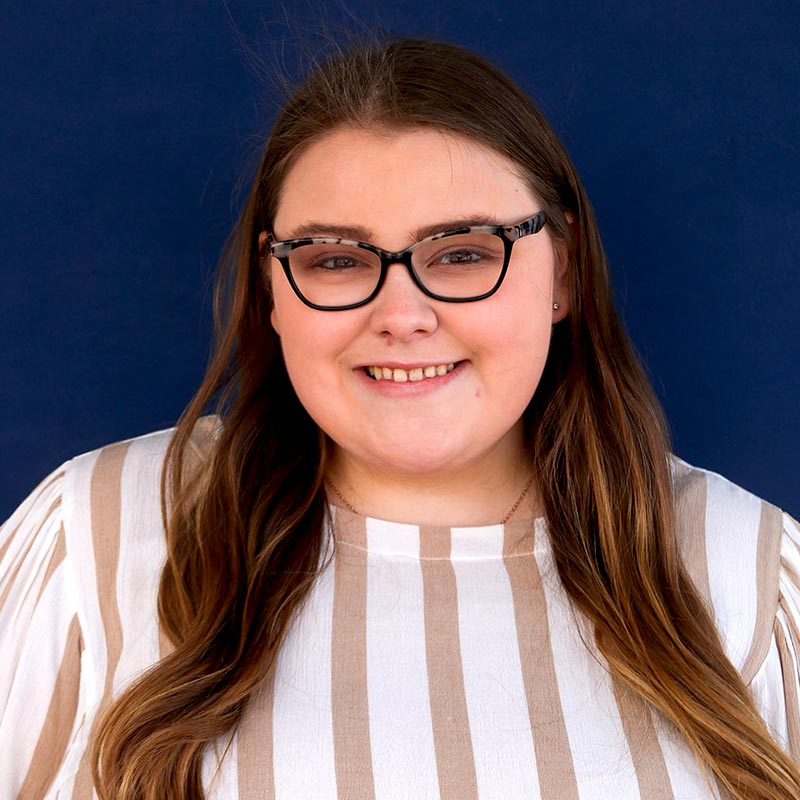 Lauren Kuebelbeck, LBSW
(she/her/hers)
Parenting Time Supervisor
Lauren has always had a passion for helping people and working with children. Lauren earned her Bachelor of Social Work degree from Lindenwood University in 2018, where she graduated Cum Laude and earned the Social Work Student of the Year award. During her time in college, Lauren worked with survivors of domestic violence and sexual assault through a women's shelter, as well as a court advocate for crime victims. Directly after graduation, Lauren began employment with The Department for Children and Families conducting investigations. Lauren recently accepted a new role as a Family First Case Manager through DCF and will be working to connect families with services and advocating for them. Lauren has a strong passion for her work with children and will always strive to advocate for children's safety first and foremost.
Lauren's future plans include earning her master's degree in social work with an emphasis in administration. Lauren hopes to create positive changes within the child welfare system on the macro level and bring examples from her front-line experience to help brainstorm new ideas to best ensure children's safety and happiness, for the ever-changing world we live in.
On her days off, you can find Lauren hanging out with her dogs, Millie and Boo, and her husband.
---
Fun Fact: Has traveled to 28/50 states and 8 countries, binge-watching Netflix and taking on DIY projects.